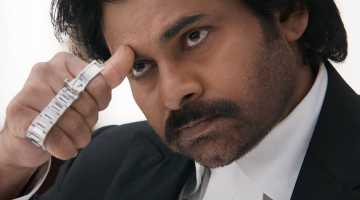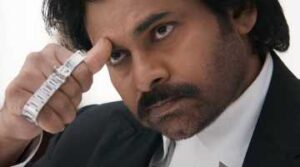 Satyameva Jayate Song
Singers: Shankar Mahadevan & Prudhvi Chandra & thaman S
Vocal Supervision: Sri krishna
Lyrics: Ramjogayya sastry
Electric Guitars: Jobin & SiDdhanth
Vakil Saab has released a new poster stating that the second song from the movie 'Satyameva Jayate …' will be released on March 3 at 5 pm. Pawan Kalyan looks attractive in this poster. While Pawan Kalyan is seen wearing a coat at Lawyer Getup, there is a photo of Mahatma Gandhi behind him. Director Venu Sriram is bringing this movie to the audience as a Telugu remake of Bollywood super hit movie 'Pink'.
Satyameva Jayate Song Lyrics in Tenglish
Jana jana jana janaganamuna
Kalagalisina janam manishira
Mana mana mana mana tharupuna
Nilabadagala nijam manishira
Nishi musirina kalalanu
Thana velugutho gelipinchu ghanudura
Padi naligina bathukulakoka
Balamagu bujamivvagaladura
Vadhalane vadhaladu edhuruga thappu jarigithe
Ithanila o galam mana venu dhannai poradithe
Sathyameva jayathe sathyameva jayathe
Sathyameva jayathe sathyameva jayathe
Jana jana jana janaganamuna
Kalagalisina janam manishira
Mana mana mana mana tharupuna
Nilabadagala nijam manishira
Nishi musirina kalalanu
Thana velugutho gelipinchu ghanudura
Padi naligina bathukulakoka
Balamagu bujamivvagaladura
Gundetho spandhisthadu
Andaga cheyyandhisthaadu
Vakaaltha pucchukuni vadhinche ee vakeelu
Pedholla pakkanundi kattisthadu bakeelu
Betthamlaa churrumani kakkisthadu nijaalu
Motthamga nyaayaniki pettisthadu dhandaalu
Ittanti okadunte anthey chaalanthe
Gonthetti prashninchaado anthaa nicchinthe
Ettanti anyaayaalu thaletthavanthe
Moretthey mosagalla patthaa gallanthe
Sathyameva jayathe sathyameva jayathe
Sathyameva jayathe sathyameva jayathe
సత్యమేవ జయతే సాంగ్ లిరిక్స్ ఇన్ తెలుగు వకీల్ సాబ్ మూవీ
జన జన జన జనగణమున
కలగలిసిన జనం మనిషిరా
మన మన మన మన తరుపున
నిలబడగల నిజం మనిశిరా
నిశి ముసిరినా కళలను
తన వెలుగుతో గెలిపించు ఘనుడురా
పడి నలిగినా బతుకులకొక
బలమగు బుజామివ్వగలడురా
వదలని వదలదు ఎదురుగా తప్పు జరిగితే
ఇతనిలా ఓ గళం మన వేను ధాన్నై పోరాడితే
సత్యమేవ జయతే సత్యమేవ జయతే
సత్యమేవ జయతే సత్యమేవ జయతే
జన జన జన జనగణమున
కలగలిసిన జనం మనిషిరా
మన మన మన మన తరుపున
నిలబడగల నిజం మనిశిరా
నిశి ముసిరినా కళలను
తన వెలుగుతో గెలిపించు ఘనుడురా
పడి నలిగినా బతుకులకొక
బలమగు బుజామివ్వగలడురా
గుండెతో స్పందిస్తాడు
అండగా చెయ్యందిస్తాడు
వకాల్తా పుచ్చుకుని వాదించే ఈ వకీలు
పేదోళ్ల పక్కనుండి కట్టిస్తాడు బాకీలు
బెత్తంలా చుర్రుమని కక్కిస్తాడు
నిజాలు మొత్తంగా న్యాయానికి పెట్టిస్తాడు దండాలు
యుత్తన్తి ఒకడుంటే అంతేయ్ చాలంతే
గొంతెత్తి ప్రశ్నించాడో అంతా నిచ్చింతే
ఎట్టాంటి అన్యాయాలు తలెత్తవన్తే
మొరెత్తేయ్ మోసగాళ్ల పత్తా గల్లంతే
సత్యమేవ జయతే సత్యమేవ జయతే
సత్యమేవ జయతే సత్యమేవ జయతే
Vakeel Saab Second Song Video
Satyameva Jayate Song Lyrics In English (Vakeel Saab​ Movie)
Jana Jana Jana Janaganamuna
The mixed people are human
We are on our own
The truth that can stand is man
Nishi Musirina arts
Ghanudura triumph with his light
Fallen and crushed survivors
Can the strong bujami
Do not leave unattended if
Something goes wrong on the opposite side
If a cell like this fights our backs
Satyameva Jayate Satyameva Jayate
Satyameva Jayate Satyameva Jayate
Jana Jana Jana Janaganamuna
The mixed people are human
We are on our own
The truth that can stand is man
Nishi Musirina arts
Ghanudura triumph with his light
Fallen and crushed survivors
Can the strong bujami
Responds with the heart
Oval does
These lawyers who advocate hollowly
The duel that builds from the side of the pedophile
He kicks Churrumani like a cane
The truths are the rods that bring justice to the whole
If the strategy is one, that's all
Gonthetti questioned everything if given
If any injustice arises
Morettey is the scapegoat of fraudsters
Satyameva Jayate Satyameva Jayate
Satyameva Jayate Satyameva Jayate